Aladin LOG Editor
Application Aladin LOG Editor (ALE) is software for scuba divers. This program supports decompression computer Aladin from Uwatec. It works under 32-bit OS Windows (W95/W98/NT/W2000) in Czech and English language. You can edit ALL fields in standard LOG file from Datatrak for DOS or Windows, load informations from Aladin. There is better print and great statistic. The help is available on Czech language, but I'm working hard on English version.
Registration fee is 20 USD.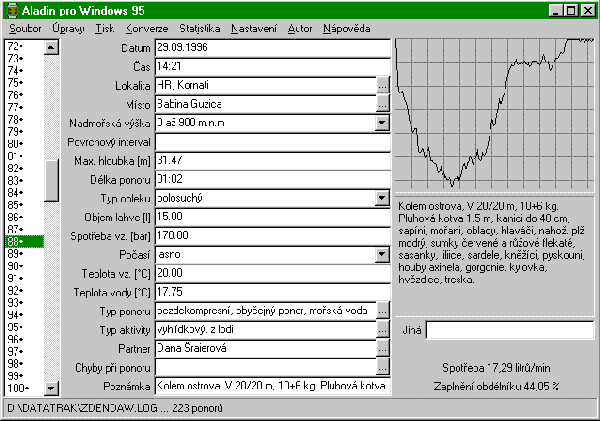 ALE allow you join discontented dive profile or contrariwise break two dives, that are joined via short surface interval.
Statistic count number of dive types and dive activities in this groups:
all dives
dives in fresh water
dives in sea
shallow dives (to 10 m)
midle range dives (from 10 to 30 m)
extend range dived (above 30 m)
You obtain partial summary of dive time for your logbook (per N dives). Finally you get summary of dives by locations.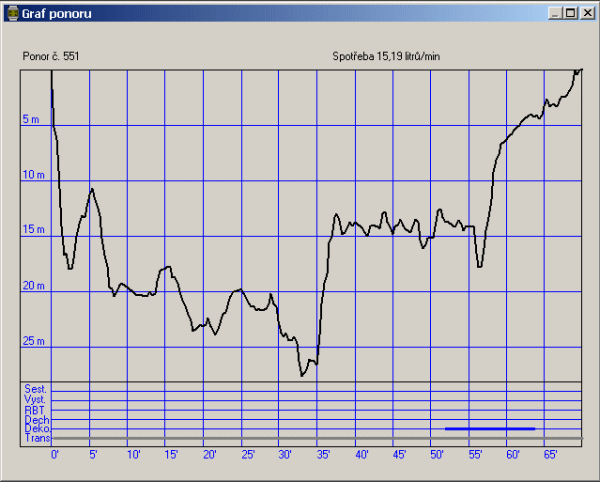 Aladin LOG Editor

Complete programm (help is in czech language)

Aladin LOG Editor (430 kB)