Computer Posturograph STP-03
Production of STP-03 is discontinued!
(Full Czech version of this text)
Design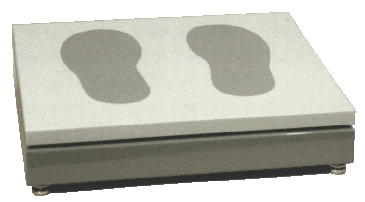 Anotation
Stabilometrie by Romberg with harmonic analysis and rehabilitation (biofeedback)
For objective and reproducible diagnostic periferal and central defect of balance.
For diagnostic use in ORL, neurootology, clinic neurology, professional medicine and rehabilitation.
For therapeutic use in clinic medicine and rehabilitation.
For active training with defect of balance.
Teorie
Komplexni reseni zavratovych stavu funkcnimi metodami
from Doctor
Mojmír Lejska
(only on Czech language)
Technical parameters
Dimension
420 x 420 x 65 mm
Weight
17.5 kg
Range of load
15 až 150 kg
Power source
AC 230 V / 50 Hz
Control and data transfer
Serial interface RS232
Length of measure
1 to 120 second
Rehabilitation
Static rehabilitation 10 to 300 second.
Dynamic rehabilitation - unlimited points and unlimited rehabilitation models. Up to 999 repetition.
Data storage
Default PARADOX tables through Borland Database Engine. Optionaly other database through BDE.
Hardware requirement
PC 486 or high, Windows 95/98/NT, 16 MB RAM, 50 MB free on HDD, free COM port.
Price
2.800 EUR
Diagnosis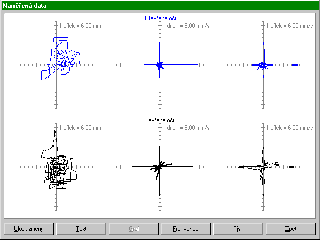 Trajectory of centre of gravity. Open/Close eyes.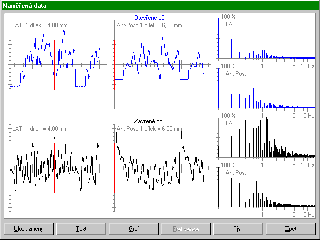 Harmonic analyse trajectory.
Zobrazení při rehabilitaci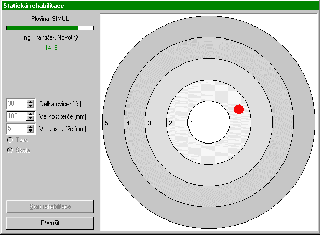 Static rehabilitation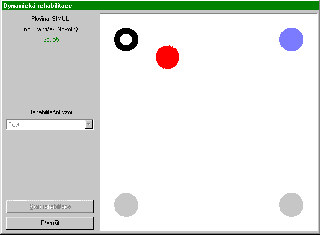 Dynamic rehabilitation.
Software
Unregistered version

Part of stabilometric plattform. Allow basic measure and rehabilitation.

Registered version

Registration unlock other functions:

Data export into csv (e.g. for Excel)
SQL questions
Graphs
Changing patient identification
Setting and executing user defined measure sequence (instead of Romberg)

Borland Database Engine (BDE)

Posturograph version 3.0.2

This program needs BDE 5.x.
New:

User defined measure sequence.
Standards for measures.
Searching patient by some fields.
Filtering patients by some fields.
Groups on some forms renamed.
Changing patient identification.
Optionaly display trajectory without centring.
Opitonaly display harmonic analyse as table.

Full program
Upgrade from version 2.2

Posturograph version 2.2.4

This program needs BDE 5.x.